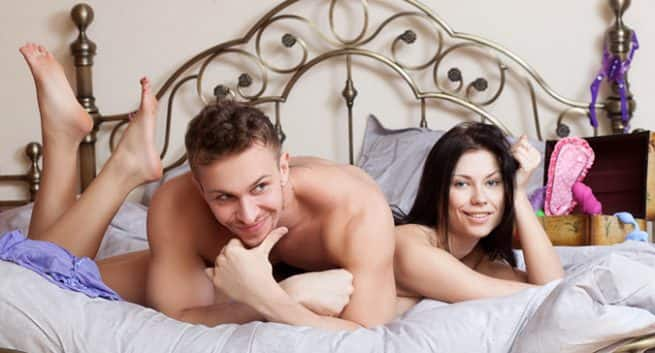 Recently, you may have come across a WhatsApp video of a man making a 'sex toy' for men that went viral. In the video, the man could be seen using a plastic cold drink bottle, a dishwashing sponge and some oil for this DIY sex toy. Sex toys are a wide-range of aids that are used by a person to further enhance the sense of pleasure during their sexual intercourse. But how safe are these DIY sex toys and how hygienic is it to use regular objects as sex toys? We asked a couple of sexologists about these concerns about sex toys. This is what sexologists had to say.
"It is always dangerous to make your own sex toys at home. The materials that you use to make sex toys may not be safe hygienically. They may not even serve the purpose of sexually satisfying you if they are not designed properly," says Dr Sanjay Kumawat, consultant psychiatrist and sexologist, Fortis Hospital, Mulund.
You can't arbitrarily use just about any material for making sex toys. Using your everyday objects, or fruits and vegetables as sex toys means compromising on hygiene which is a huge concern. "It's important to note that if you use sex toys made of poor quality plastics, it can also cause cancer," says Dr Sanjay. This is why you need to be careful while buying sex toys. Make sure you don't get them from unauthorised dealers or teleshopping portals as you may land up with inferior quality products. Here are some weird things Indian women use as sex toys.
Dr Kedar Tilwe, consultant psychiatrist, sexologist, department of mental health and behavioural sciences, Fortis SL Raheja Hospital, Mahim, adds, "Making use of random objects as sex toys can become a major cause of concern as they could cause trauma in your intimate areas or become a potential source of infection, especially since that is not their primary use."
"Also remember, if you want to share the sex toy with your partner, don't forget to wear a condom before using it," says Dr Sanjay. You must do these things after you use a sex toy.
If you're too shy of asking for guidance on buying sex toys or have queries about using sex toys, don't hesitate to ask your doctor. "Your doctor is always a reliable and non-judgmental source of information," Dr Kedar says.
Image source: Shutterstock
Published: November 24, 2017 6:31 pm


Source link Share by Nembar